Savills Chase 2022 Offers & Betting Guide
Savills Chase General Info
The Leopardstown Christmas Chase has had three main sponsors since becoming a three-mile race in 1992. It was run as the Ericsson Chase for 12 years, and then the Lexus Chase between 2004 and 2016. From 2018 onwards, however, it has been called the Savills Chase. British raiders have enjoyed success in the race on more than one occasion this century with Leopardstown providing a credible alternative to the King George VI Chase at Kempton Park for the likes of Best Mate (2003), Denman (2007), What A Friend (2009), Synchronised (2011) and Bobs Worth (2013).
Savills Chase Runners & Tips
Coming soon
2022 Savills Chase Tips
Coming soon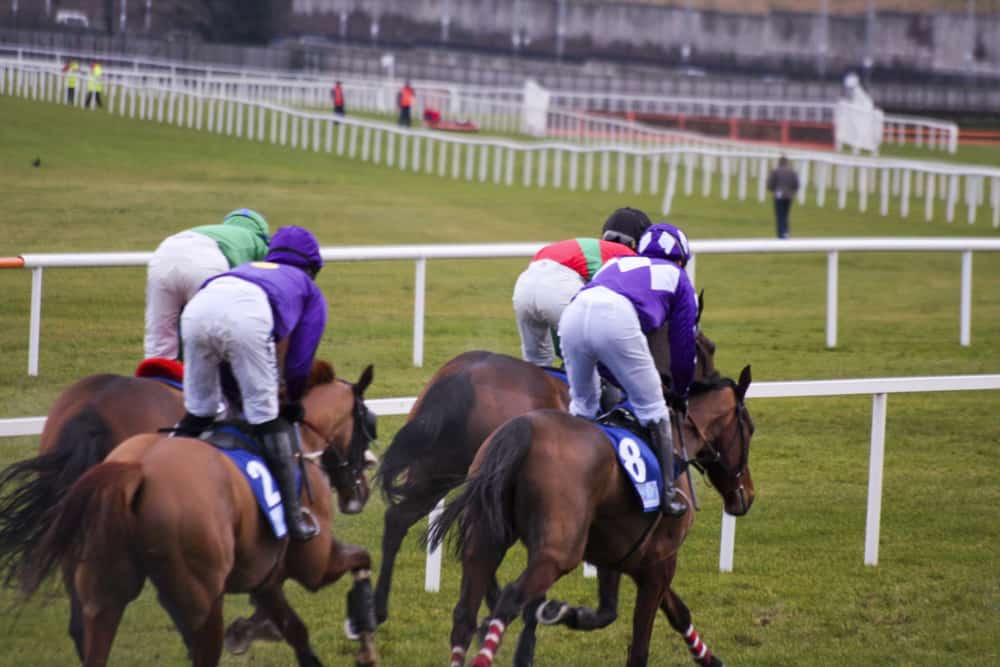 Savills Chase Stats & Trends
There are statistics behind every big horse race, and you'll find that to be the case here. The Savills Chase is one of the features of the packed festive fixture list for Irish National Hunt horse racing, and certain trends have developed on this event. You need to be aware of them, even though there are no guarantees they won't be bucked, as it helps you make better decisions when betting. Also, take a look at numerous Cheltenham festival free bets to reduce the risks if you're not sure about this or any other race. Here are some key Savills Chase stats that all punters should know:
Most successful horse – Beef or Salmon is the only three-time winner of the Savills Chase following wins in 2002, 2004 and 2005. No horse has won the race more than once since, but there were a couple of previous dual victors with Rince Ri (1999 and 2000) and Maid of Money (1988 and 1989) landing the spoils in consecutive years.
Most successful jockey – Paul Carberry had a record four winning rides in the Savills Chase, and nobody has matched that in the saddle since. Of active jockeys, Jack Kennedy (2016 and 2019) and Bryan Cooper (2014 and 2015) have both had two victories in recent times.
Most successful trainer – Michael Hourigan has saddled a record five Savills Chase winners, but the last of these was in 2005. Noel Meade has four successes including three victories since 2010, so his entries cannot be discounted. Paul Nicholls has saddled three Savills Chase winners before, while Willie Mullins and Gordon Elliott have two wins apiece in the last five and four years respectively.
Most successful owners – Gigginstown House Stud have farmed this race in recent years with a record five victories since 2014. Their maroon silks with the white star have also been carried by three seconds and as many thirds in the past five years, and these owners had a 1-2-3 in 2017. In total, Gigginstown have had an incredible 18 horses placed from 2005 onwards.
Age – Four of the last five Savills Chase winners have been six-year-olds. Since Beef or Salmon delivered his record third victory in 2005, only one horse has been older than eight and successful here. It could pay to focus on younger steeplechasers, then. That hypothesis is supported by the fact that only three horses aged nine or over have ended landed Savills Chase glory. Stick with the age bracket of six to eight, and you should find the winner.
Favourites – Only three (joint) market leaders have justified their place at the head of the betting in the Savills Chase over the last 12 years. That is below statistical averages for a favourite winning a race of this nature, so it may instead be wiser to look elsewhere. All of the last four winners were returned at odds ranging from 11/2 up to 11/1. A turnup is more common than favourites winning this, then.
Ratings – From 2012 onwards, no horse rated below 157 has been able to win the Savills Chase, so it goes without saying you need a highly-regarded equine athlete. Four of the last six victors have had a rating of above 160. If that trend continues, then you can discount two-thirds of the 2021 Savills Chase runners among early entries, although five horses have an official mark of 160 exactly.
Past Savills Chase Winners
Some top names have taken this event in the past, here are all of the Savills Chase winners since 2010 and how they did at the following Cheltenham Festival.
What Happened in 2020?
A Plus Tard made a marked step up in trip and stayed on best to win a cracking renewal of the Savills Chase at Leopardstown. Returned at 15/2 under Darragh O'Keeffe, this was a first win in the race for trainer Henry De Bromhead. The stable was also responsible for the 5/2 favourite Minella Indo who fell at the first fence on the second circuit, while last year's Savills Chase winner Delta Work (6/1) unseated replacement jockey Sean Flanagan after regular rider Jack Kennedy was stood down following a fall on the previous day at the Christmas Festival.
Willie Mullins, who launched a five-pronged attack on the 2020 Savills Chase scooped most of the major prize money with previous winner Kemboy (9/1) and Melon (25/1) overhauled on the Leopardstown run-in by A Plus Tard. They finished second and third. Fellow Cheveley Park Stud owned horse Allaho (7/1) was some 20 lengths behind the winner in fourth with John Durkan runner-up Tornado Flyer (12/1) next home. Nine of the 14 Savills Chase runners finished the race with three including Grade 1 winning novice chasers Fakir D'Oudairies (12/1) and Samcro (18/1) pulling up.