2023 Cheltenham Money Back Offers
It is useful for punters to know that Cheltenham money back offers are in place with certain bookmakers for the Festival in 2023. These can mitigate potential losses during what is one of the busiest betting periods of any year.
What are cash back offers for Cheltenham?
These are promotions run by the bookies in a bid to generate extra betting interest on the Festival. If the horse you back fails to win, but finishes second or maybe even third or fourth in a race, you can get your stake back as cash – or, failing that, a free bet or bonus token.
All money back as cash Cheltenham offers will have terms and conditions attached and we will talk you through specific examples below. The clear benefit is you don't lose out for going close to finding the winner.
Where money back promotions can really make a difference is with each-way betting. You can actually still make a profit off such wagers if your horse places, as you get the win part of your stake back under the offer plus a cash return on the place.
Be warned, though. Cheltenham money back as cash offers seldom apply to ante post bets, so – if you've taken a long-term punt on a horse for the Festival – you probably won't qualify for this insurance. It's more commonly associated with the first bet struck on a particular race.
Some firms provide Money Back on The First Race Cheltenham offers, as that can set you up for a day of betting on the Festival. Others may pick another event or have several races across the four days of action. It all depends on the bookmaker you're placing bets with.
2023 Cheltenham Money Back Offers
So, which bookies are offering money back Cheltenham promotions this year? Let's take a look:
888Sport Money Back Offers
At 888Sport, you can get an Acca Saver on your Cheltenham Festival multiples. Place a £2+ six-leg acca with minimum odds of 1/2 for each selection. If one legs lets you down, then you get a free bet refund of up to £25.
Another of 888Sport's cash back offers for Cheltenham that can help ante post punters in the non-runner no bet (NRNB) promotion. This is available with many bookmakers as you'll see below.
You will receive your stake back on selected Festival races with NRNB in their title on site if your horse doesn't line-up. It's a popular money back as cash Cheltenham offer.
Betway Money Back Offers
As sponsors of the Queen Mother Champion Chase which is the feature race on Ladies Day (the Wednesday) of the Festival, it's only right that Betway have Cheltenham money back offers.
This is an extension of their ITV Racing: Money Back Second promotion. Most, if not all, Cheltenham Festival races will be broadcast live on ITV, so the offer should apply.
Place a race winner bet at minimum odds of 1/2 on any ITV race with at least six runners in it and, if your horse comes second, you receive a free bet up to £10. You must allow up to 24 hours for this to be credited and it applies to the first bet struck.
If Betway run an alternative Money Back All Losers offer, then that promotion applies instead. Only the win part of an each-way bet is eligible for the free bet refund.
Unibet Money Back Specials
New customers who sign up to Unibet hope to get Cheltenham money back as cash bonus promotion on their first bet after joining, but the terms of the £40 offer exclude horse racing. This highlights the importance of reading the conditions attached to welcome promos.
Bet placed on horse racing do not qualify for the money back offer, so you cannot use this promotion in conjunction with the Festival. That is disappointing, but you do have three daily Uniboosts that give you enhanced odds on horse racing to play with on their sportsbook.
Non-Runner No Bet Money Back
As mentioned above, NRNB terms are available on selected Cheltenham Festival races with many other bookies besides 888Sport. Betfred, bet365 and Paddy Power are all offering this on at least the championship races.
They are the Champion Hurdle, Queen Mother Champion Chase, Stayers' Hurdle and Cheltenham Gold Cup. Check back closer to the Festival to see more races added to the NRNB promotion.
YOU CAN FIND A FULL LIST OF NRNB BOOKIES HERE ⏵
Money Back Terms & Conditions Explained
Early Payouts
An early payout on cash back offers for Cheltenham could happen if you've taken advantage of non-runner no bet (NRNB) promotions. These state that if a horse you backed doesn't turn up and run in the Festival race in question, then your stake is returned to you.
Early payouts can happen in the event your selection doesn't take up its entry at Cheltenham. All Festival races declare at the 48 hours stage – around two days before racing takes place. If the horse you backed under NRNB terms isn't among those final declarations, then you could receive your money back before the race is run.
Bonus Bet Total Refund
Other Cheltenham money back offers may take the form of a bonus bet total refund. This isn't strictly speaking a free bet, because you have had to stake real cash in the first place to get it.
Take the Betway offer for instance. If you bet £10 on a horse at the Festival and it finished second in one of the listed broadcast races on ITV, then you would get a bonus bet total refund. It's not the same as money back as cash Cheltenham promotions, because it's not real cash you're receiving.
Percentage Out of Bet Bonus
Relating to each-way wagers, Cheltenham money back as cash offers only tend to apply to the win part of the stake. These can therefore be said to be a percentage out of bet bonus.
The percentage is 50. The win part is eligible for money back or a bonus, while the place part using the same unit stake either loses or returns cash that may even be profit. That depends on the place terms and the odds you took.
Rewards Points
A cash back bet on Cheltenham may not be eligible for any Rewards Points available through VIP or Free Bet Clubs. This is because the bet may not be settled in accordance with separate terms.
Wagers made on the Festival need to either win or lose outright to be count towards Rewards Points. If you think about it, getting money back means you have neither won nor lost the bet.
FAQs
WHAT DO I NEED TO DO IN ORDER FOR THE CASH BACK OFFER TO APPLY?
You need to read the terms and conditions of whatever cash back offers for Cheltenham you take first. This allows you to understand which wagers will be covered. It is dangerous and wrong to assume that all Festival promotions will be governed by the same terms and conditions regardless of bookmaker.
DOES THE OFFER APPLY ONLY DURING THE DURATION OF THE CHELTENHAM FESTIVAL?
It depends on the offer in question. Any promotions that are specific to Cheltenham will only run during the length of the Festival or in relation to the race in question. Some offers that cover horse racing in general, like NRNB, will start before Cheltenham and continue afterwards.
WHAT TYPE OF MONEY BACK OFFERS EXIST?
The above Cheltenham money back offers on this page are available to you for the Festival. They include NRNB with various bookmakers, Betway's Money Back As Second offer and 888Sport's Acca Saver. Lookout for more Cheltenham offers during the Festival.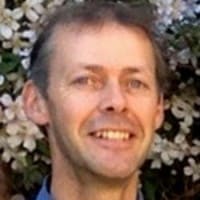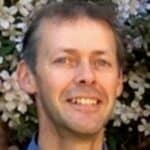 Harvey Mayson has worked as a horseracing writer, blogger and tipster for several of the UK's leading bookmakers and numerous other specialist racing sites. Harvey has great knowledge of horse racing history and was the author of the Paddy Power Cheltenham Festival and Aintree Grand National blog for three years. Harvey's blog at the Cheltenham Festival in 2014 included a 100,000-1 ante-post four-timer while he correctly forecast the first four winners on Grand National day in 2015. He also tipped three Grand National winners in a row and eleven consecutive winning nap selections.