Cheltenham Ryanair Chase 2023 Offers & Betting Guide
RYANAIR CHASE INFO
Date: Thursday, March 16, 2023 – Day 3
Type: Grade 1 National Hunt Steeplechase
Distance: 2 Miles 4 Furlongs
Age Of The Horse: 5 Years Old and Older
The Ryanair Chase was first introduced back in 2005, with the race now taking place annually on the third day of the Cheltenham Festival. The Ryanair Chase is run on the New Course at Cheltenham over a distance of two miles and four furlongs, with a total of 17 fences to jump for runners and riders.
Ryanair Chase 2023 Preview & Tips
The 2022 Ryanair Chase takes place on the third day of the Cheltenham Festival at Prestbury Park with backers entering the date Thursday 17 March into their calendar. This 2m 4f Grade 1 event was first run in 2005 and has gone on to provide us with some noteworthy winners over the years.
Past champions include Cue Card, Vautour and Un de Sceaux. Who will come out on top this year and grab the near £200,000 winner's share of the prize money? That's a question that will keep horse racing bettors guessing right up until the off.
The following article focuses on the 2022 Cheltenham Ryanair Chase, providing readers with everything they need to know before placing a bet. We touch on the all-important antepost betting market, past winners, trends and even provide a handy betting guide to help you beat the bookies.
Antepost Key Runners & Favourites
It's Ryanair Chase time. No sooner had the 2020 Cheltenham Festival results been added to the record books and traders at all major bookmakers were scrambling to be first up with their odds for the 2023 races, including the Ryanair Chase.
Bookmakers appreciate the love horse racing punters have for this event and, as such, have put in the work needed to allow them an early bet. The Cheltenham antepost market makes for very interesting reading indeed and shows exactly how the money men expect this renewal to work out.
What hints and Ryanair Chase tips can be taken from the early betting? The Ryanair isn't known for throwing up too many early favourites so there will be no shortage of value hunters eager to go against the jolly again this time. The level of indecision that exists between major online bookmakers at this stage of the build-up is another factor that makes backers sit upright and pay attention.
If players can get an extra point or two on their selections simply by shopping about, it's something they will be more than happy to do. The following look at the leaders in the antepost betting for the Ryanair Chase aims to help cut down the studying time by flagging up the firms offering market best price and the gaps that exist.
Check out our Cheltenham Festival Betting Guide for the list of TOP 15 betting sites to place a bet on upcoming Festival.
Race Stats & Trends
As already mentioned earlier in this article, many successful backers like to take their lead from the trends and its little wonder. If you look hard enough and do the research needed you will be surprised how often the trends lead to a winner. Below are some of the trends you should keep in mind when placing your 2022 Cheltenham Festival bets.
The most successful horse ever to run in the Ryanair Chase, first raced in 2005, is Albertas Run who has won the title twice. He first entered the winner's enclosure in 2010 and remains the only horse to successful defend the trophy, repeating the feat 12 months later. Some aren't good enough to do two on the bounce while others move on to bigger and better things.
The leading jockey in the Ryanair Chase is Ruby Walsh and that will come as no shock to anyone, even those with only a passing interest in UK horse racing. The famous jockey has sat on four winners, being Thisthatandtother in 2005, Taranis 2007, Vautour 2016 and Un De Sceaux in 2017. Will there be more to come from Ruby this year?
There's no questing the leading trainer in this sphere either and that is Paul Nicholls who has three titles glistening away in his trophy cabinet back at the yard. He landed his first thanks to Thisthatandtother and was boosted by wins for Taranis and Frodon. It would be a brave punter who bet against him getting number four in the coming years.
Age is just a number, right? Not if you're betting on the Ryanair Chase it isn't. A seven-year-old horse has won each of the last two races, four of the last five and no less than five of the seven most recent starts. Keep your eye out for the seven year olds this time.
Ryanair Chase General Info
Horses aged five years and older are able to take part in the race, with the Ryanair Chase having been upgraded from Grade 2 to Grade 1 status in 2008. Jockey Ruby Walsh is the leading jockey when it comes to the Cheltenham Ryanair Chase, with the 39-year-old having four successes to his name over the years, onboard Thisthatandtother, Taranis, Vautour and Un De Sceaux. Meanwhile, trainers Paul Nicholls, Jonjo O'Neill, Nicky Henderson, David Pipe and Willie Mullins all have two Ryanair Chase wins to their name, while Henry de Bromhead came out on top last year with Balko Des Flos.
Albertas Run is the only horse to have ever won the Ryanair Chase twice, with jockey Tony McCoy having led the thoroughbred to consecutive victories in 2010 and 2011. Both 2017 and 2018 winners Un De Sceaux and Balko Des Flos are among the outsiders in the Ryanair Chase 2022 betting markets, with the likes of Footpad and Monalee being the leading candidates this time around. However, with the race being known for upsets and surprises, then it could well be that there is another shock winner at Cheltenham this year.
Ryanair Chase Betting Guide
Do Your Research
Read reviews before parting with your hard-earned cash. This is true if you are betting on the Ryanair Chase at Cheltenham or indeed any major sporting event. The more knowledge you have on a contest the more chance you have of making a profit. It really is as simple as that. Research form, stats, injury, illness, ground, gossip and interviews. Pretty much anything you can get your hands on that could make you a better punter.
Look For Better Odds
Check an odds comparison website before placing your bets to see if there could be a bookie offering a bigger price on your runner of choice. The site will show every major firm betting on the race and their latest odds offered, with the top price highlighted. It may sound basic but go with the bookie offering the best odds. Too many backers don't.
Enjoy Perks of Antepost Martket
Antepost betting gives backers the chance to support their runner at a bigger price than will be available to those leaving it until the afternoon of the race. In most cases, the earlier you bet the better price you'll get. This comes with a risk, however. If you back a horse to win a certain race and it doesn't run in that contest, you'll lose your stake without ever getting a run for your money. Weigh up risk vs reward if betting antepost. How confident are you a horse will make the final field? Is it worth the bigger price to find out?
Take Tips from Industry Experts
Take Cheltenham Festival betting tips from respected named and sites. If you are taking the advice of a tipster make sure they can back up their credentials with past results from this season and the last few years. You want to see a profitable balance sheet here. Look out for the best Ryanair Chase tips 2022.
Get Access to Live Streaming
Live streaming is offered by an increasing number of online betting sites and mobile apps. This gives punters the chance to place their bets and watch their runner on an HD quality live stream at no extra cost. Coral, for example, will stream all Cheltenham Festival races live and give free coverage of UK and Irish racing every day.
Ryanair Chase Past Winners
Last 10 Ryanair Chase winners:
Frodon – 2019
Balko des Flos – 2018
Un de Sceaux – 2017
Vautour – 2016
Uxizandre – 2015
Dynaste – 2014
Cue Card – 2013
Riverside Theatre – 2012
Albertas Run – 2011
Alberta Run – 2010
The last 10 winners is always a useful tool when sizing up your bets, especially for backers who like to keep on the right side of the trends. Looking through past performances and winners often throws up a clue as to who you should support, be it a horse, trainer or even a jockey.
2019 Race Recap
Last year's Ryanair Chase was won by Frodon under the ride of Bryony Frost for trainer Paul Nicholls. The team delighted backers who were on the SP but there was a bigger price available to those who snuck in early and gambled on the antepost market.
The champion finished ahead of Aso in second with Road to Respect crossing the line in third place. That gave Nicholls his third Ryanair Chase winner since the first in 2005. Frodon came good carrying an SP 9/2 and was just over a length better than 33/1 shot Aso who came painfully close to pulling off what would have been a massive upset. Road to Respect was also sent off a 9/2 play that day.
Ryanair Chase Key Trials
Between now and March 2022, the most shrewd of backers will be studying the national hunt season and, in particular, any Cheltenham Festival race trials that pop up. Pay close attention to the results of these, including winning times as they may prove very useful indeed. The Ryanair Chase trial gives backers a chance to see the main runners compete over a similar track and trip.
Past Ryanair Chase Trials
Upcoming Ryanair Chase Trials
John Durkan Chase
Savills Chase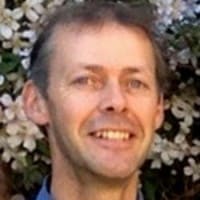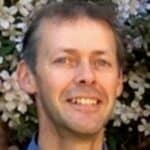 Harvey Mayson has worked as a horseracing writer, blogger and tipster for several of the UK's leading bookmakers and numerous other specialist racing sites. Harvey has great knowledge of horse racing history and was the author of the Paddy Power Cheltenham Festival and Aintree Grand National blog for three years. Harvey's blog at the Cheltenham Festival in 2014 included a 100,000-1 ante-post four-timer while he correctly forecast the first four winners on Grand National day in 2015. He also tipped three Grand National winners in a row and eleven consecutive winning nap selections.