About Us
There's nothing like the Cheltenham Festival. We know it, you know it, and that's why we've created Cheltenham-betting-guide.co.uk (CBG). The biggest horse racing event in the UK and the world needs its own betting guide and we're here to deliver.
We help you make sure that you're ready to place your bets on all the festival's championship contests, including the Champion Hurdle, Champion Chase, Stayers Hurdle, and the Cheltenham Gold Cup.
We also help to make sure that you know how to bet and what the best Cheltenham offers are and where you can find them. In our experience, these offers get more innovative with each passing year, so you'll certainly be spoilt for choice!
Our Goal
Our aim is to provide a Cheltenham betting guide that provides a perfect introduction to those who are new to horse racing and betting on the sport, and for enthusiasts of the sport who eagerly await this festival every year. We provide you with information to help you:
· Select your bookie – Our honest reviews can help you determine which bookmaker will offer you the experience you want. Remember, you don't only have to choose only one!
· Consider your betting options – There are loads of markets to consider as any type of horse racing bet you can think of will be available. We share some helpful pointers.
· Consider your betting offers – From sign up offers to specific Cheltenham Festival offers, we let you know what to look for.
Meet the Team
We make sure to that you read articles from people that follow horse racing eacy day, every day.
Gary Christie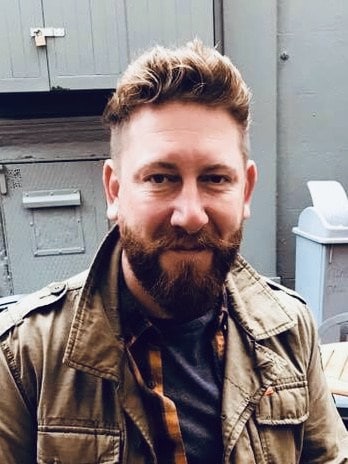 For the past 20 years Gary has been immersed in the world of sports writing and betting. His experience, particularly within horse racing, has led to him enjoying a successful career as a punter but also as an SEO specialist. Gary contributes written content for TVG (America's largest wagering website and horse racing TV network), Mr Green Casino, CasinoEuro and many others. Having written for horse racing magazines, newspapers, and websites as well as having published one book on football betting, Gary has used his knowledge of sports to provide valuable betting tips to punters via apps, telephone and the web.
Harvey Mayson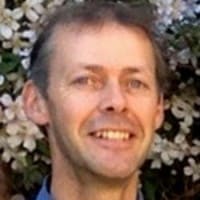 Harvey Mayson has worked as a horseracing writer, blogger and tipster for several of the UK's leading bookmakers and numerous other specialist racing sites. Harvey has great knowledge of horse racing history and was the author of the Paddy Power Cheltenham Festival and Aintree Grand National blog for three years. Harvey's blog at the Cheltenham Festival in 2014 included a 100,000-1 ante-post four-timer while he correctly forecast the first four winners on Grand National day in 2015. He also tipped three Grand National winners in a row and eleven consecutive winning nap selections.
James Fuller

James is a freelance writer with a huge passion for the world of sport. Specialising in sports betting industry, James has almost a decade's worth of experience to his name, having worked for a range of clients in both the UK and across Europe.
Disclaimer
Cheltenham-betting-guide.co.uk (CBG/we/us/our site), is an informational and affiliate site. Although we discuss betting as well as talk about and link to gambling operators, no actual gambling occurs on our site.
Should you choose to place real money bets on the Cheltenham Festival, or bet on any other sport, activity or gambling offering, we cannot be held responsible for any losses that may result from these actions. Please remember that gambling can be addictive. Always play responsibly.
All information provided on CBG is opinion-based. While we do our best to provide you with the most accurate information, we do not guarantee or take responsibility for the accuracy, appropriateness and completeness of the content published on our site. We also take no responsibility for content published on the sites that we link to.
We request that you leave CBG now and do not return in the future if you are under the age of 18 and if you live in a jurisdiction where gambling on horse racing and sports is illegal for residents, either nationally or internationally. Our content is not intended to be read by you.
All information, data and any other content on CBG is free to read but not free to copy, re-write, download or distribute to other persons.
Cookies
We (CBG/us/our site) use cookies. What are cookies? Basically they are tiny bits of data that are stored in your web browser. While they may have different purposes, as there is more than one type of cookie, essentially, they help us to ensure that when you visit CBG, your user experience is the best it can be.
In regard to the cookies usde by CBG, we use first and third party cookies. First and foremost, any data that is collected from any action you may take during your visit to CBG is secure and is not shared with third parties. Moreover, the data we collect via cookies is anonymous, it is meant to help us optimally analyse our site while at the same time making sure we provide you with an experience that is as customised to your preferences as possible.
The cookies we use perform various functions. Some recognise your web browser upon your return to CBG. Others allow us to tailor our site content to better suit your preferences. Some cookies also track the pages you visit on our site and the links you follow. This helps us to make sure that any third part advertising we may show you is relevant to your interests. Cookies also help us to track the operation and performance of our site.
Of course, if you would rather change your cookies settings, you can do so easily by managing them in your web browser. Each web browser has its own settings and steps that you can follow to manage your cookies. If you would like to know more about this, www.allaboutcookies.org is a valuable resource.
Finally, do keep in mind that should you decide to manage and/or disable cookies in your web browser, please note that CBG may not function optimally for you. We use cookies to help you as much as to help our site.